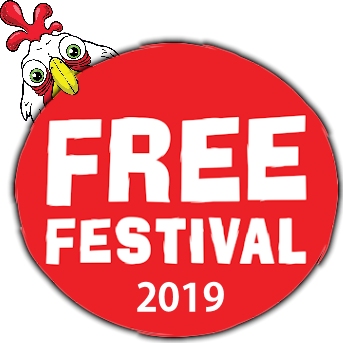 NEWS & REVIEWS
This page contains the latest news stories and reviews for our venues and shows.... so keep checking back on this page to find out what's happening, and which shows are the ones not-to-miss....
Click here to see the highest rated shows from this years reviews
March 18, 2017





The Audience Club
Review of
Nathan Cassidy: Watch this. Love me. It's deep.
Audience Club Review
'A human adventure that is drenched in hilarity. Brilliantly funny and insightful, creative and like someone has filled a tasty donut story with comedy jam.'​★★★★★ The Audience Club March 2017 Click Here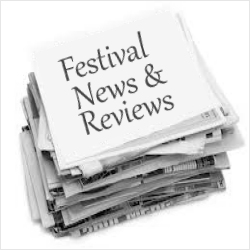 December 26, 2016
LH News
Our 2017 Fringe Programme is now Live!
Welcome to out new programme of shows for 2017! Click Here
August 16, 2016
FunnyWomen.com
Article about
Lucy Pearman: WIP & A CABBAGE
Funny Women review Lucy Pearman 2016
ďIs this the egg one?Ē People are asking around me before they walk in, and some others nod. Word has got around about Lucy Pearman: Crack in Progress.The lights turn off and the music goes up in what might be the smallest room at the Fringe. Four rows of people are crammed on the floor, on the edges of chairs and in each otherís laps.The show is described as ďrelaxing nonsenseĒ and I canít think of a better way to sum it up myself. Itís a half an hour of stand up about an ambitious egg. Itís like watching a live Pixar movie.Itís mad. Itís brilliant. Itís brave and I canít think of anyone on the fringe doing anything like it. Lucy Pearman is doing something new with the form that pays off in a big way. She engages with her audience and thereís nobody in the crowds that feels unsatisfied by the performance. Pearmanís spent a lot of time thinking about that egg, and you can tell.Crack In Progress follows the massive success of LetLuce, Lucy Pearman and Letty Butlerís double act that took the Fringe by storm last year. Somehow Lucy manages to carry the joy and colour and beauty of spectacular immersive comedy into her one woman show in a big way. Youíre enraptured by her (well thought out and completely logical) nonsense. Itís fantastic.Lucy Pearman is so very endearing to watch and an integral feature of pioneering new comedy in a big way. I thoroughly enjoyed every second, and I am excited to see what Lucy and the rest of the Weirdos collective produce next. Click Here
August 10, 2016





TheGoodReview.co.uk
Review of
Lucy Pearman: WIP & A CABBAGE
The Good review, Lucy Pearman: Crack in Progress
There are some performers that, no matter their onstage choices, are magnetic. The like-ability is such that regardless of the showís subject matter, of how far you have to suspend your disbelief, you leave with a huge smile on your face bouncing down the road like Maria Von Trapp on a space hopper.Lucy Pearman is one such performer. And in her show ĎCrack in Progressí she plays an egg.Oh, this isnít metaphorical. Itís not symbolic, nor does it allude to anything deeper. She literally plays an egg. And not just any egg. An egg with echoes of Dolly Parton and kisses for all. And itís just marvellous.Anyone familiar with smash hit comedy duo LetLuce (described as the Mighty Boosh meets French and Saunders) will already be familiar with the madcap world Lucy deals in. This year sheís gone it alone, and pulls it off with aplomb; she sings, interacts with the audience (in her teeny tiny room) and clowns around for 30 mins and the result is total old school fun.If you think it sounds mad-youíre right. If you think itís not for you-youíre wrong. Itís sweet and charming and uplifting, and frankly youíll be hard pressed to find better company than all round good egg Pearman.ĎCrack in Progressí runs until August 28th at Free Sisters Cowgate. Tickets are free (no show 15th & 16th) Click Here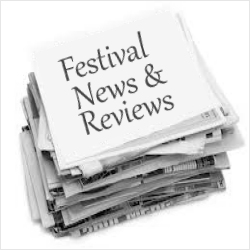 July 31, 2014




Now Magazine
Review of
Dylan Gott: Cool Guy, Lots of Friends
Gott Game
WE farted combines the talents of John Hastings and Dylan Gott, two excellent comics who, though quite young, have enough material separately for their own albums.The production has problems: the sound levels are uneven, and for some reason they trade off after each joke, meaning it's hard to build any rhythm.But the jokes stand on their own. The major revelation here is Gott, who completely nails his persona as an overweight, late-20s, underachieving slacker.Some of his best material is about eating in fast food restaurants: staring down a McD's cashier when ordering four sandwiches, theorizing why Burger King doesn't have mirrors in its washrooms, getting banned from one restaurant for botching a dirty joke.Gott, who's got a modest vibe with flashes of anger lurking beneath, knows what he must look like, and some of the best jokes re-enact physical scenarios. The image of him in his underwear eating beans out of a can and taunting a cat is one for the ages.Hastings has great focus and energy that work well onstage. Unfortunately, that's not evident here; he seems a little arrogant. When he stumbles over a few words, he recovers but doesn't always undo the damage.He wisely ends with a brilliant joke about nerds ambushing a children's reading of The Hobbit, and the two comics share the mic at the end for a bonus track recounting their first time performing. Click Here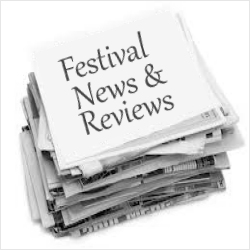 July 21, 2012
BlogTO
Article about
Dylan Gott: Cool Guy, Lots of Friends
Dylan Gott is awesome. Why? Because his stage presence exudes honesty. Take a look at the above clip and you'll see exactly what I mean. Being sincere and acting naturally on stage may not seem that impressive to you, but for an amateur like me, it's a sight to behold. You see, the tendency that most people have when they get on stage is to try to seem confident by acting out and being overly expressive and loud. Dylan has done away with those additives and instead seems like he's truly being himself up there. His material is also crafted in such a way that it doesn't require him to include exaggerated movements that would seem foreign to someone of his proportions. But hey, maybe I'm just projecting my feelings onto him...but something tells me I'm not. Click Here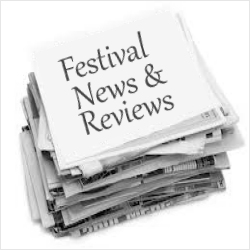 July 12, 2012




Torontoist
Review of
Dylan Gott: Cool Guy, Lots of Friends
Dylan Gott is a stand-up comic, and a pretty good one. As we mentioned in our Fringe preview, heís been the opener for popular comics like Todd Barry and Brian Posehn. A full set of Gottís stand-up is exactly what youíll get at his Fringe showóno more, no less. His style of comedy is self-deprecating; he kicks off his opening by shuffling out on stage and explaining how his leg was broken when he was beat up by some kids recently. The entire performance is full of references to the ways his awkwardness gets him in trouble in public. He comes off as likeable, though this is not, as the program warns, a show for those disturbed by occasional foul language and sexual references. Click Here