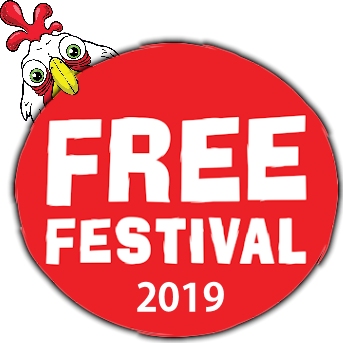 NEWS & REVIEWS
This page contains the latest news stories and reviews for our venues and shows.... so keep checking back on this page to find out what's happening, and which shows are the ones not-to-miss....
Click here to see the highest rated shows from this years reviews
May 14, 2018




Broadway Baby
Review of
A Beginners Guide To Bondage
A Beginner's Guide to Bondage
Fifty Shades of Grey was the bestselling book that gripped the world with its stories about Mr Grey and his sexual appetite for pain and pleasure. I found no pleasure in the book and after several chapters gave up. So when I went to see the one-woman show A Beginners Guide to Bondage by Sara Mason I wondered if this would be more pleasurable. "Sara tells us of her real life experiences of her alter ego - the dominatrix Mistress Venetia At the beginning, Sara tells us that the real life world of BDSM and bondage is nothing like the book Fifty Shades of Grey. She says you don't have to be mentally damaged or rich, like the book's main character Mr Grey, to be into the lifestyle. Through PowerPoint and props, Sara tells us about the real life experiences of her alter ego - the dominatrix Mistress Venetia. Dressed in thigh high boots and PVC, she recreates the scenarios of her dungeon and talks about all kinds of clients she has encountered in a very amusing, but informative, style. One minute the audience are laughing and the next gasping with some of the things her clients like for sexual pleasure. Members of the audience volunteer to help Mistress Venetia and are led around like dogs on leads and others are spanked. This makes the rest of us roar with laughter. It's all done safely and no one is really hurt. Via PowerPoint we learn about different types of sexual deviancy and the audience seemed to be listening intently and learning a lot.Mistress Venetia is very high energy, but tells us spanking someone for hours can be exhausting. The dark point of the show is when she tells us about a client who killed himself. This makes the atmosphere serious and silent, but quickly Mistress Venetia takes control again and makes us laugh with her ideas for new sex toys. Sara Mason has written a show that's informative, fun and a little bit naughty. She's a natural storyteller. Louisa Lord By Louisa Lord Joined 1969 |  Features 0 |  Reviews 6  Readers 2,343Louisa Lord has worked in the Entertainment business for over 20 years and has been seen on TV and Stage in Europe, UK and America. She is also a regular guest on talkRadio. Reviews by Louisa Lord Click Here
March 26, 2018
Plays to See
Article about
Will Penswick: Dank Verse
Dank Verse
Will Penswick bills himself as the worst performance poet in the world. Don't believe him – this is a seriously funny show and he is a very sharp performer. As we enter the theatre, Penswick is already on stage, perched on a stool, looking worried – perhaps this is explained by the Newcastle Northern Rock football shirt he is wearing under his jacket. He begins with a classic bit of "haven't we met somewhere before" flirting with a young woman in the front row who he returns to flirt with a couple of times later in the show. He then launches into the heart of his performance which is structured around a series of poems, some of them absurd and rambling, some of them very clever, all incorporating word play that deserves a second hearing. And the witty way the poems are linked completes the package.He has some themes that he returns to – one of them being an unhealthy interest in the love lives of Tim Henman and Maria Sharapova. He has a very funny poem about inter-railing with some caustic comments about the cities he visited. He even manages to incorporate some sideways swipes at Harry and Meghan. And whenever his ego threatens to get the better of him, he always finds a way to puncture his own bubble. One of his most endearing qualities is the way he relates to the members of the audience he draws into his world – if he offers you a bell to ring, you should definitely take it.The programme blurb tells us that Dank Verse is the result of Will playing around with silly poems that he has been writing since graduating from Trinity College, Dublin and performing around the London comedy scene. It also tells us that the show will be moving on to Brighton and Edinburgh – if you can see it at either of those festivals you will be in for a comic treat. Click Here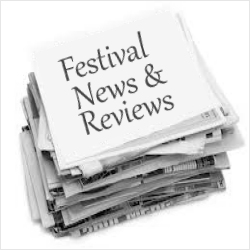 January 12, 2018
LH News
WELCOME TO THE 2018 FRINGE - Our 2018 Fringe programme is now live!
Enjoy our new programme of shows for Brighton Fringe 2018 Click Here
August 16, 2017





Bunbury Magazine
Review of
Andy Quirk's Got First World Problems
Edinburgh 2017 Review
From the start, this show was different to any I've seen so far. Aimed at audiences ages 14+, it is a clean break from many shows in the Fringe that have more adult content. Interaction with the crowd is excellently handled and used to great effect. A great level of showmanship is instantly apparent and the performance spaces is used in an awesome wayin this highly relatable show. The writing is of a very high standard and it translates perfectly from page to stage with superb timing and an ability to switch music genre with ease.In the relaxed atmosphere of this show, the audience are at ease with the interaction kept at a fun, encouraging and friendly level.Andy's partner and on-stage support (Andy's 'Crew') was perfect, not only providing a classic R&B feel but managed the audience effortlessly.Covering topics from Social Media to DIY, this energetic show may be a little different from other shows you'll see at the fringe but it is excellent and we thoroughly recommend. Click Here
August 6, 2017





The Open Door
Review of
The Parentheticals: Improdyssey
The Parentheticals: Improdyssey – The Parentheticals (Camden Fringe)
The Parentheticals are an international improvisation ensemble who together create stories from topics thrown at them from the audience. The audience are invited to write down a word or phrase before the performance commences and we put them into a hat carried around by one of the improvisers as a kind of warm up act, an innovative approach.The packed Saturday afternoon audience relished the humour and quick wit of the performers, turning seemingly ludicrous storylines into credible narratives, with skillful talent , and once they have improvised a story they edit down the timescale, doing it again in one minute, then 30 seconds, 10 seconds. Ingeniously, the performers remembering their actions and words in milliseconds and recreating them to hilarious effect. The improvisers for Saturdays performance were: Guillaume, Nat, Kate,Brendan, Charles, Joe, Sean. Who in my opinion gave a masterclass in improvisation. All working in unison to create one linear storyline that actually makes sense from a seemingly nonsensical array of characters and scenarios.The Parentheticals gave innovative, hilarious improvisations. I want to see more of The Parentheticals, highly professional innovative improvisors. Click Here
August 6, 2017





Open Door
Review of
The Parentheticals: Improdyssey
The Parentheticals: Improdyssey – The Parentheticals (Camden Fringe)
The Parentheticals are an international improvisation ensemble who together create stories from topics thrown at them from the audience. The audience are invited to write down a word or phrase before the performance commences and we put them into a hat carried around by one of the improvisers as a kind of warm up act, an innovative approach. The packed Saturday afternoon audience relished the humour and quick wit of the performers, turning seemingly ludicrous storylines into credible narrativites, with skilful talent , and once they have improvised a story they edit down the timescale, doing it again in one minute, then 30 seconds, 10 seconds. Ingeniously, the performers remembering their actions and words in miliseconds and recreating them to hilarious effect. The improvisors for Saturdays performance were: Guillaume, Nat, Kate,Brendan, Charles, Joe, Sean. Who in my opinion gave a masterclass in improvisation. All working in unison to create one linear storyline that actually makes sense from a seemingly nonsensical array of characters and scenarios. The Parentheticals gave innovative, hilarious improvisations. I want to see more of The Parentheticals, highly professional innovative improvisers. Click Here
August 6, 2017





Open Door
Review of
The Parentheticals: Improdyssey
The Parentheticals: Improdyssey – The Parentheticals (Camden Fringe)
The Parenthicals are an international improvisation ensemble who together create stories from topics thrown at them from the audience. The audience are invited to write down a word or phrase befor the performance commences and we put them into a hat carried around by one of the improvisers as a kind of warm up act, an innovative approach. The packed Saturday afternoon audience relished the humour and quick wit of the performers, turning seemingly ludicrous storylines into credible narrativites, with skilful talent , and once they have improvised a story they edit down the timescale, doing it again in one minute, then 30 seconds, 10 seconds. Ingeniously, the performers remembering their actions and words in miliseconds and recreating them to hilarious effect. The improvisors for Saturdays performance were: Guillaume, Nat, Kate,Brendan, Charles, Joe, Sean. Who in my opinion gave a masterclass in improvisation. All working in unison to create one linear storyline that actually makes sense from a seemingly nonsensical array of characters and scenarios. The Parenthicials gave innovative, hilarious improvisations. I want to see more of The Parenthicals, highly professional innovative improvisors. Click Here
August 5, 2017




view from the gods
Review of
The Parentheticals: Improdyssey
The Parentheticals: Improdyssey
Is there a story that you would really like to see performed on stage? Well, you might just be in luck. With The Parentheticals: Improdyssey, you dictate the show. For roughly one hour, Brendan Way, Gilead Amit, Guillaume Desqueyroux, Joe Colgan, Kate Oswald, Nat Ruginis and Sean Toole are your comedy puppets, ready to play out whatever scenario you have in mind.Upon entering, the audience is asked to write down three things that you wouldn't normally say aloud. Spoiler alert: some of these will be read later! Whilst I wasn't sure what to expect from this exercise, it produced some very comical results. Like much of the show, to kick this section off, we were asked to suggest a relationship between two parties. This scenario was then improvised on stage with the notes being quoted at thoroughly random, inappropriate moments. Although this inevitably resulted in some nonsensical speech, the Parentheticals mostly did a good job of integrating the points with quick responses from the characters.Audience participation is critical throughout the show. However, this is done in a friendly, collective way and nobody is picked on. At the start of the performance, the audience is asked to name a story that we would really like to see - perhaps unsurprisingly given the current mood, someone suggested Brexit. We then came up with five key points, which included a certain Boris Johnson and the terrible morning after the referendum. With London being prime Remainer territory everyone seemed happy with the choices. The Parentheticals then got down to the improvisation without any preparation time. The group were well coordinated and while it naturally wasn't a fully polished production, I couldn't tell that it was being made up as they went along. The cynic in me might say that they had rehearsed a similar scene before, but some of the group did look rather nervous when waiting for the five points to be confirmed, suggesting they too had no idea what was to follow next.The best part of the show was an improvised story about the quest to find a hairless rat in Mordor. Again, the subject of the quest and the setting were decided by the audience. This was an incredibly well-executed and imaginative performance in which I couldn't help but become immersed. I particularly liked the detail about the orc (Way) who was trying to hide the fact that he had a hobbit (Ruginis) for a wife! The fact that this was all allegedly 100% improvised blew my mind as everything flowed as it should. Now, I can't guarantee that they didn't have friends in the audience who had preselected the topics (I simply wasn't quick enough to call something out myself). However, from where I was sitting, it all looked genuine to me. If you have a burning desire to see something acted out on stage, warm up those vocal chords in advance and shout first and loudest!Overall, this was a very enjoyable performance from the Parentheticals and I would be interested to see what crazy stories they come up with next. And I guess that is what improv is all about. If you go on Sunday you will probably be watching an entirely different production making this review immediately irrelevant - personally I find this rather refreshing. Click Here
August 5, 2017




Chortle
Review of
Ian Smith - Work in Progress
Chortle Review (Ian Smith - Snowflake 2017)
Bad news for anyone thinking Ian Smith has got all political in naming his fourth solo show after the most fashionable liberal-baiting insult of the year. Snowflake turns out to be just a reference to actual snow, since he had an eventful trip to Norway last year that he wants to talk about. For this is an hour without agenda or theme, other than simply to make you laugh. The good news is that the job's a good 'un. Smith's approach is simply to play the fool, either by design or by accident – and if it's the latter he gets to report back with a disarming 'what an idiot I am!' cheer, with the benefit of hindsight. Either way, it's a win for the audiences.Whether it's being bad at running a husky dog-sled team through the Arctic tundra to being too unconfident to tell the changing room attendant at Top Shop that he doesn't want any of the clothes he's tried on, his awkward misadventures have an almost slapstick feel, as he gets into social scrape after social scrape.The pace is brisk, the energy lively, with sporadic to-and-fros with the audience to keep things fluid. Jokes flow freely, and are occasionally sublime, such as the aubergine gag that's an instant classic. Others are deliberately cheesy, but that only plays into his daft East Yorkshire charm.There are a few set pieces that go a little beyond straight stand-up, such as reading the amusing and bizarre letters he'd like to send to his neighbours or the PowerPoint that illustrates his routine about delightfully specific foreign words we don't have an equivalent for in English, a couple of which you might have heard before. But you certainly won't be familiar with his suggestions of words we need to add to the dictionary. It's similar to Meaning Of Liff, but also up to the inventive quality Douglas Adams and John Lloyd put into their books.The occasional (and probably optional) use of the screen is the biggest concession to gimmickry that Smith makes in a show that's otherwise a riot of sprightly silliness. Proof that a good enough comic doesn't need a big idea to hold an hour together, just as long as he's got loads of great smaller ones. Click Here
May 15, 2017




Remotegoat
Review of
City Impro by the Sea
A Masterclass in improvised comedy
"A Masterclass in improvised comedy"There is no doubt about it-the assembled performers/actors/improvisers in this hour long presentation know their craft and are never stumped for words, situations or rapport. The show is brilliantly held together by compare-Alastair Thomas.The evening is crazy, unexpected and off the cuff and brilliant-as long as you're not expecting anything too taxing on the brain. As a lady sat next to me remarked- "well it does what it says on the tin"! - it certainly does. With the simple means of a "spin the wheel" and a lot of suggestions from an appreciative audience - time flies by in a series of improvisation set ups, drama school games and everything played for comedy - with subtlety going for nothing.Like all improvisation - the rules of being open to suggestion, thinking on your feet, never blocking your fellow performers and razor sharp decisions are demonstrated here to perfection.The evening is zany to say the least and I did wonder if my drink had been spiked at one point ! But-even at 1pm in the afternoon the show works like a dream-as long as the audience plays along with you-and at the performance I attended "the audience went wild"! A word of warning- anyone expecting a coherent evening - forget it ! If you want an open minded "go with the moment", fun packed romp-this is the show for you.I'd love to see this show played in "the round" or a version where they encourage audience members to join them onstage-as I have no doubt this talented crew can cope with anything. A refreshing change to the Brighton fringe-this group will surely go from strength to strength. Click Here