Latest News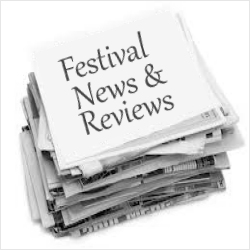 BRIGHTON FRINGE 2020 HAS BEEN POSTPONED
Samantha Pressdee: Covered Why I'm performing my comedy show Covered on mental health campaign days The Culture Diary
The New Programme is live for Brighton Fringe 2020! Laughing Horse News
Check Out Our Australian Festivals: Jan to April in Perth, Adelaide & Melbourne Laughing Horse News
ShakeItUp: The Improvised Shakespeare Show ShakeItUp, Hen and Chickens Theatre




Upper Circle
BRIGHTON FRINGE 2020 HAS BEEN POSTPONED
Following the announcement by the Prime Minister urging the general public not to visit "pubs, clubs, or theatres" and advice from Brighton & Hove City Council, Brighton Fringe has announced that it will be postponing the festival until September/October 2020
We are planning to move the programme here on our website across to the new dates in October... please bear with us over the coming weeks until we confirm things. If you have already bought tickets for May 2020, then the Fringe will be in contact about refund arrangements.
---
There's always so much to see - our venues are really a festival within a festival!
One of the great things about our shows in Brighton, is over three-quarters of our programme in 2020 is free or Pay What You Want! Performers ask for a donation at the end of the shows and you get to see tons of shows, without a huge bill... the difference between free and 'pay what you want' is the PWYW shows also have the option for you to buy a ticket in advance, to ensure you get in.
And for the rest, all of the ticketed shows are £8 or less, with a lot at bargain prices like £3 or £5.... so you really can always see some great Fringe shows, all month. at bargain prices!
Have a browse through the programme on this website, to see what shows we have.... and start planning now for what you want to see in May! May will be here sooner than you think!